Blacktip Photo ID
All photos copyright © Lars Bindholt
Home Previous page List of all sharks
Blacktip 013 "Susanna"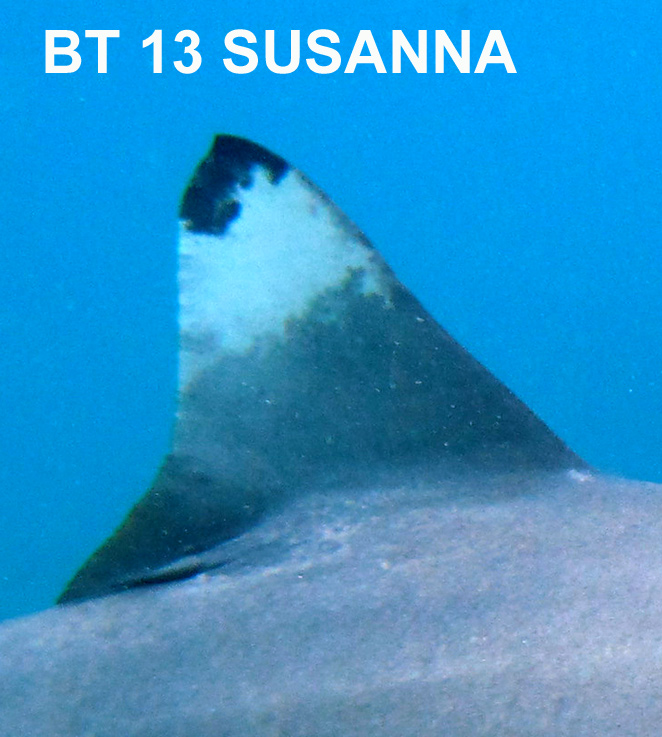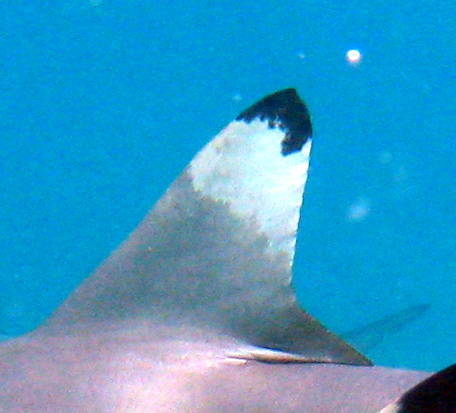 BT13 Fin Print right 2011 and left 2008
Date of first observation: July 2006
Place: Hin Phae
Estimated size:1,6 m (2011)
Sex: Female
Susanna is easy to recognize by the special form of the black spot on her first dorsal fin. She used to be a very curious shark but in 2009 she was much more quick and shy. There was a string of rope or line hanging out from her left gill (see photo on this page). Maybe she has been caught on a fishing line. In 2010 she was not seen. She was back again in 2011. This time with an old fishing hook with some line in her mouth. See photo. We did not see her in July 2013. Hopely she is still around somewhere.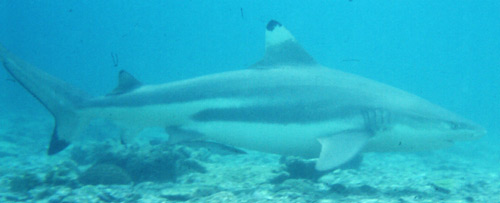 Hin Phae, July 2006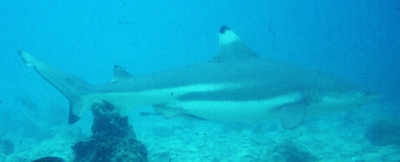 Hin Phae, July 2006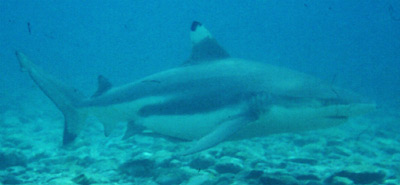 Hin Phae, July 2006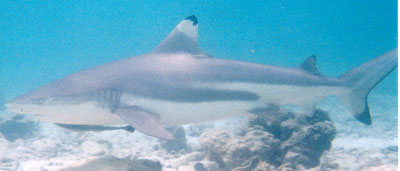 Hin Phae, July 2007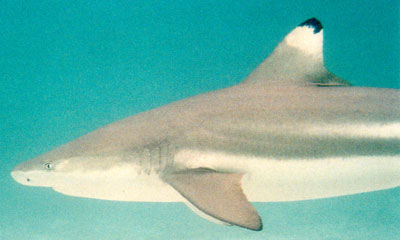 Hin Phae, July 2007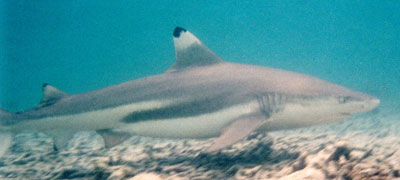 Hin Phae, July 2007
Hin Phae, July 2008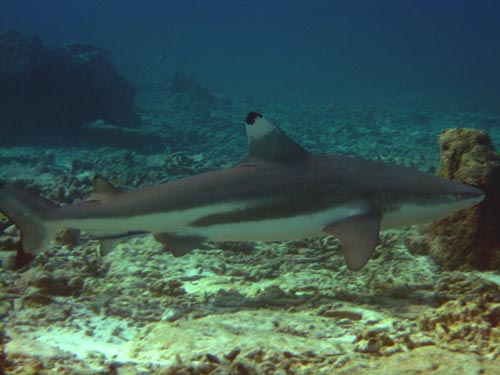 Hin Phae, July 2008
Hin Phae, July 2008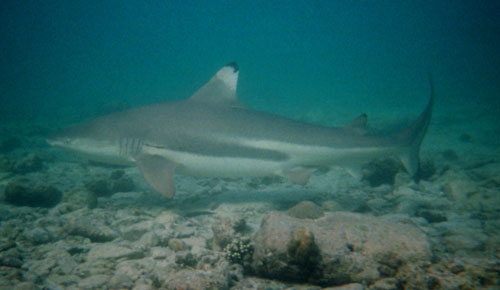 Hin Phae, July 2009 (line from gill opening)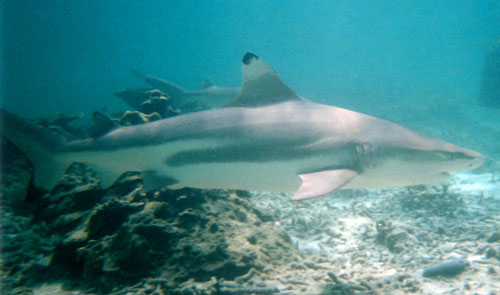 Hin Phae, July 2009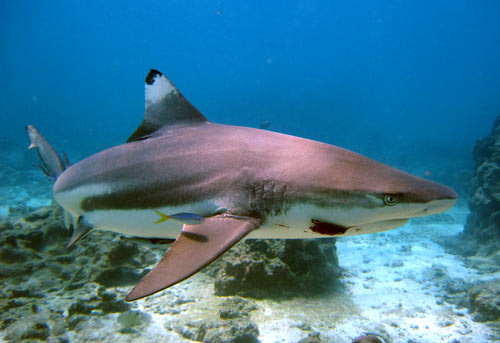 Susanna with hook and line in her mouth. Hin Phae, July 2011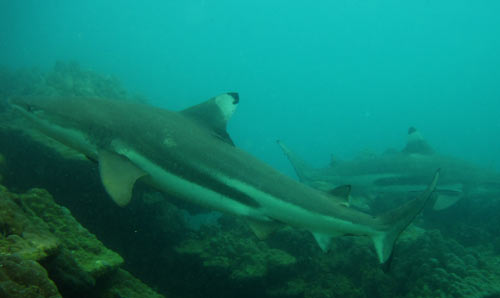 Hin Phae, July 2011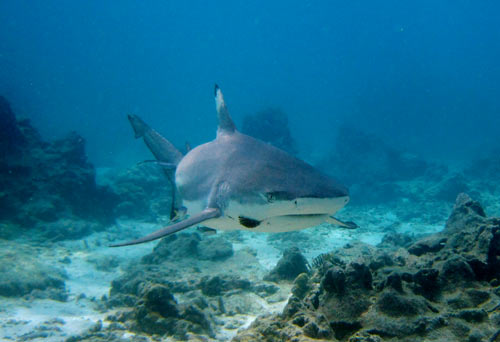 Hin Phae, July 2011