Blacktip Photo ID
All photos copyright © Lars Bindholt
Home Previous page List of all sharks
Blacktip 083 "Serena"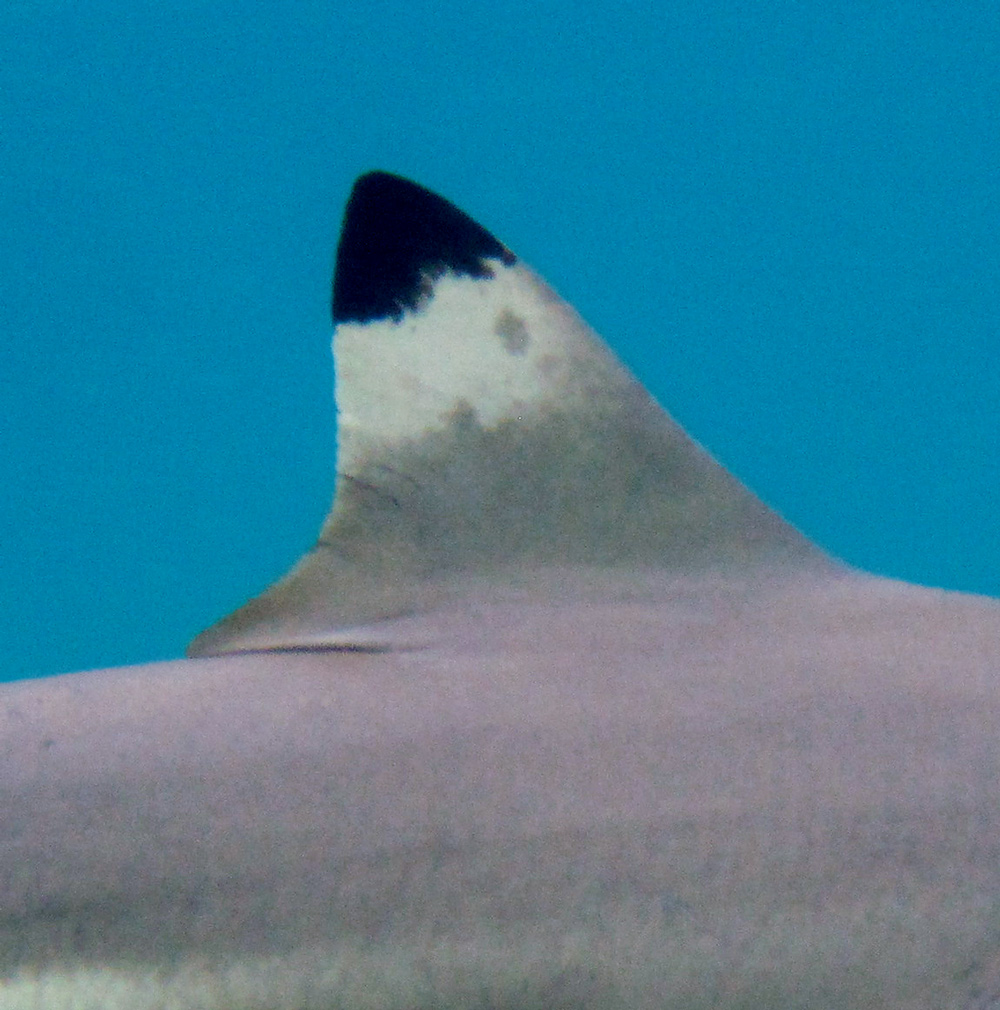 BT83 Fin Print right 2013
Date of first observation: July 2008
Place: Hin Phae
Estimated size: 1,5 m (2018)
Sex: Female
A big poverfull female not seen a while, was back in 2011 and again in 2013 and 2015, where she had many bruises from mating. Also around in 2018. A popular lady.
Hin Phae, July 2008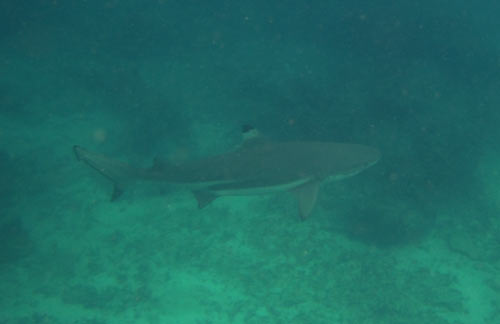 Hin Phae, July 2011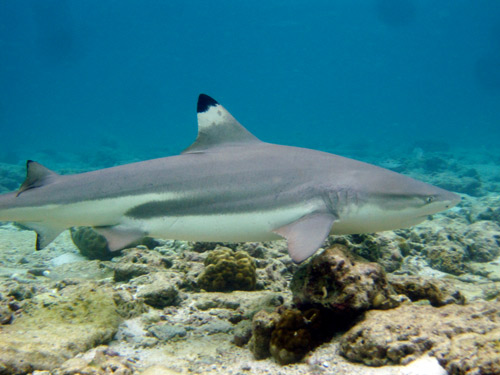 Hin Phae, July 2013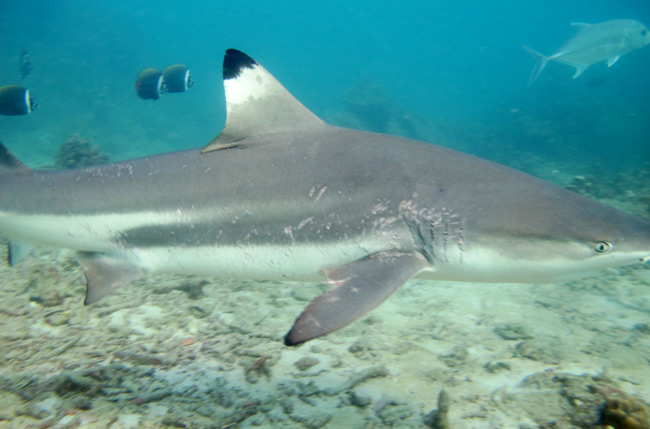 Hin Phae, July 2015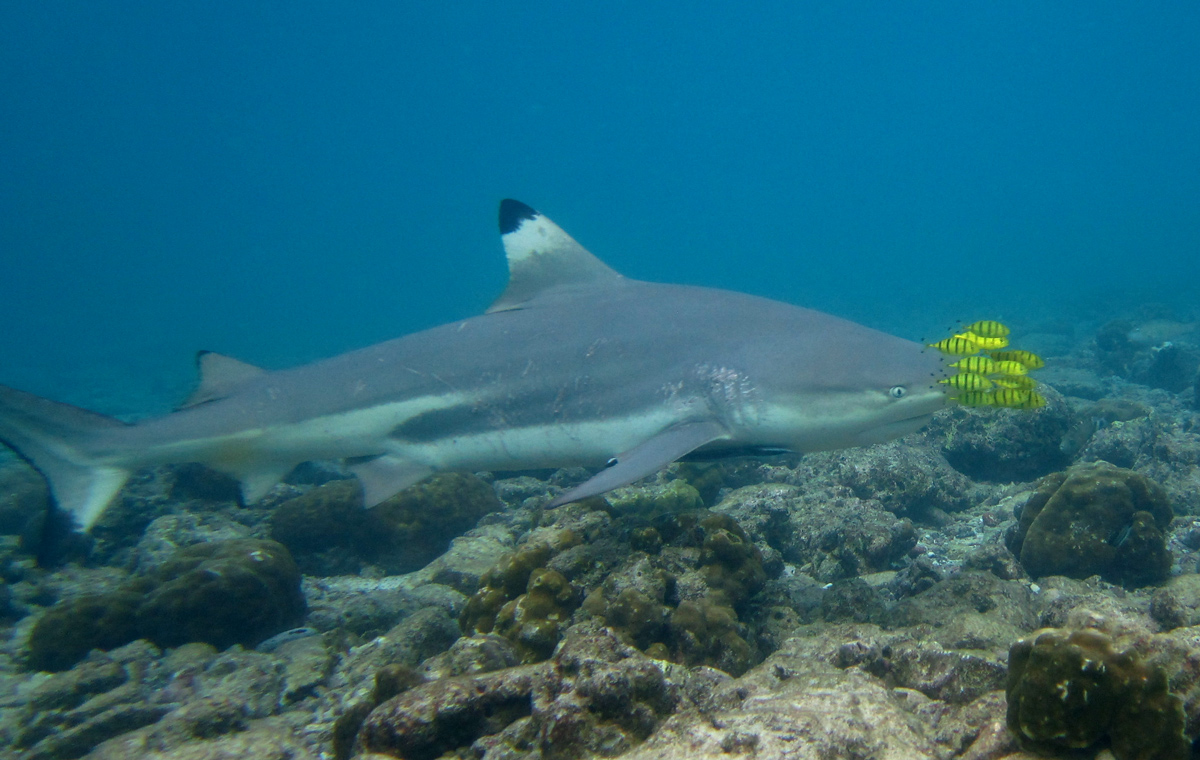 Hin Phae, July 2016. Bite marks from mating and golden trevallies around for protection.
Hin Phae, July 2018